The Nokia G42 USB Driver enables a connection between your Nokia G42 smartphone and a Windows computer, eliminating the need for the Nokia PC Suite application. It also facilitates syncing data between the device and the computer.
It can also be used during the Firmware (ROM) Flashing/installation process on the Nokia Device or fixing any Software-related issues.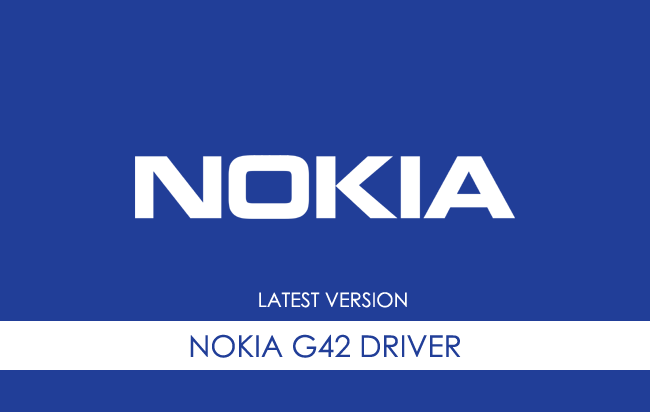 Nokia G42 Driver for Windows
The Nokia G42 USB driver enables a Nokia G42 smartphone to communicate with a computer through a USB connection. When a Nokia G42 phone is connected to a computer via USB, the computer must have the appropriate USB driver installed to recognize the device and enable data transfer between the phone and the computer.
In certain situations, you will need to install the Nokia driver to connect your device to your computer. These situations include:
Transfer data from the Nokia device to the computer or from the computer to the device.
To free up the device space.
Install the Stock Firmware (OS) on the device.
To Write/Flash IMEI on the Device.
Download Nokia G42 Driver
Driver Name: Nokia_USB_Driver_v1.4.0.zip
Driver Version: v1.4.0
Driver Size: 17 MB
How to Install: Follow Guidelines
Compatible with: Windows Computer
Frequently Asked Questions
What is the Nokia G42 USB Driver?
The Nokia G42 USB driver enables a Windows computer to communicate with the Nokia G42 smartphone via a USB connection. This driver acts as a bridge between the device and the computer, allowing the computer to recognize the Nokia G42 and transfer data between the two. The driver is necessary for tasks such as flashing firmware, transferring files, and debugging the device.
How do I install the Nokia G42 USB Driver?
You can install the Nokia G42 USB Driver by downloading the .exe file and installing the driver on the computer. The installation process is quite similar to the standard Windows Application. You can follow the How to install the Nokia Driver page to install the drivers correctly.
Is Nokia G42 USB Driver Free?
The Nokia (HMD) community officially releases the Nokia G42 USB Driver for Nokia Mobile users to download and use for free.
Is Nokia G42 USB Driver Safe?
Yes, Nokia G42 USB Driver is safe to use. It is a legitimate driver digitally signed by Nokia and is regularly updated to ensure compatibility with the latest versions of Windows.
Where Can I find Nokia G42 Firmware?
If you are looking for the original Nokia G42 Firmware (Stock ROM), then head over to the Nokia G42 Firmware page.